Religious School
Giving students a well-rounded, relevant, and engaging Jewish education
Temple Ahavat Shalom's Religious School combines a progressive and interactive program with a nurturing school environment that provides a solid foundation in Reform Judaism. Our goal is to give students a well-rounded, relevant, and engaging Jewish education that exposes them to religious and cultural aspects that make Judaism meaningful to their everyday lives.
Students in kindergarten through 2nd grade attend class Sunday mornings and learn a variety of topics including: Synagogue objects and skills, Bible stories, Mitzvot, and Jewish holidays. In addition to classroom activities, students participate in school-wide holiday celebrations, family education programs, music, and Israeli dance.
Students in 3rd through 7th grade continue with the Judaic learning on Sunday mornings, studying a variety of topics including: God, Jewish Life Cycles, Torah, Israel, and the Holocaust. As with our younger students, each class continues to participate in family education, school-wide celebrations, community prayer, music, and dance. Our older students also have the added opportunity to attend field trips and retreats. In addition, each student will participate in our Hebrew Learning Pods- a 1 hour Sunday or Tuesday afternoon class devoted to Hebrew reading skills and prayer fluency.
TAS Chai- Torah and Travel Temple Ahavat Shalom's "Chai" school program is designed especially with today's teens in mind. Engaging them in topics that are relevant, the curriculum mixes in-class discussion with in-the field experiential learning. Classes meet twice a month- on the 2nd Tuesday for in-class discussions and learning, and then a weekend day following the discussion for in-the-field experiential learning. On Torah (class) days, class will focus on a relevant topic and will enable the teen to consider the issue from many different perspectives. On Travel (weekend) days, the in-class learning will be extended beyond the classroom through a topically related excursion. The goal of the program is to help teens develop their own Jewish identity that is grounded in values, tradition, and relevancy.
Temple Ahavat Shalom prides itself on a robust informal education program that enhances our formal education. Our youth groups are designed to provide social opportunities for our students while reinforcing the values and principles taught in our religious school.
Learn More About TASTY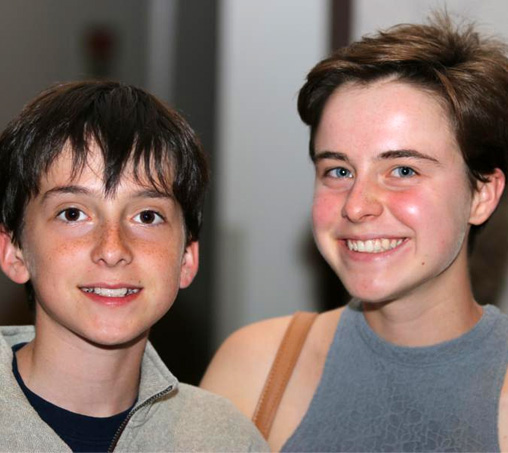 Let's Chat
We would like to get to know you and your family better. We are continuously registering children throughout the school year. Schedule your tour today!
(818)360 – 6349
Register Your Child